Potassium Alginate CAS 9005-36-1
Chemical Name: Potassium Alginate
CAS No.: 9005-36-1
Molecular Formula: C12H16K2O13
Molecular Weight: 446.44424
Description
Potassium Alginate Details
Chemical Name: Potassium Alginate
CAS No.: 9005-36-1
Molecular Formula: C12H16K2O13
Molecular Weight: 446.44424
Molecular Structure: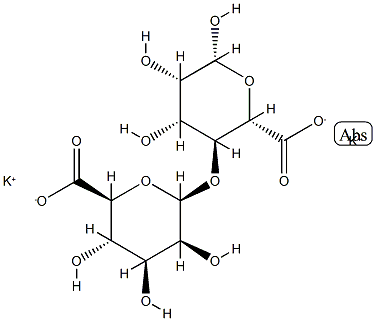 Appearance: White Powder
Potassium Alginate Usage
Potassium alginate is mainly used in the food and pharmaceutical industries. At the same time, potassium alginate is also a good soft base material for dental impressions and facial masks, and has been gradually used in the daily cosmetics industry in recent years.
Potassium Alginate Packaging and Shipping
Packing: 25KG/Drum
Potassium Alginate Storage
Keep container tightly closed in a dry and well-ventilated place. Store in cool place.